Make a donation
We are working hard to reduce the Ban Rom Sai's reliance on donations by promoting various projects. However, the fact remains that private donations remain an important source of income for the home.
Donations can be made either via credit card (MasterCard, Visa and Amex) or bank transfer. Please follow the instruction provided in the link below for credit card donations.
For wire transfer, please refer to the list below for the details.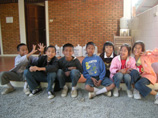 Details for donation by bank wire transfer:
For donations directly to Ban Rom Sai in Thailand (international wire transfers welcome):
Account Name: Banyan Home Foundation
Account Number: 459-0-409555
Bank Name: Bangkok Bank
Branch Name: Hang Dong, Chiang Mai
Address: 19/1 Moo 3, Chiang Mai-Hot Road, T. Hang Dong, Chiang Mai 50230, Thailand
SWIFT Code: BKKBTHBK
For donations to NPO Ban Rom Sai Japan (international wire transfers welcome):
Account Name: NPO Ban Rom Sai Japan
Account Number: 0153733
Bank Name: Sumitomo Mitsui Banking Corporation
Branch: Kamakura
Address: 1-9-33 Yukinoshita, Kamakura-shi, Kanagawa, 248-0005 Japan
SWIFT Code: SMBCJPJT
For donations via the Japan Post Banking System (in Japan only):
Name: NPO Ban Rom Sai Japan
Account Number: 00210-0-54051